Study Area
The 170th Street Bridge Over Thorn Creek Improvement Project is located between I-94 and Torrence Avenue in South Holland, IL. The project study area is limited to the 170th Street bridge over Thorn Creek and limited adjacent roadway improvements related to the project.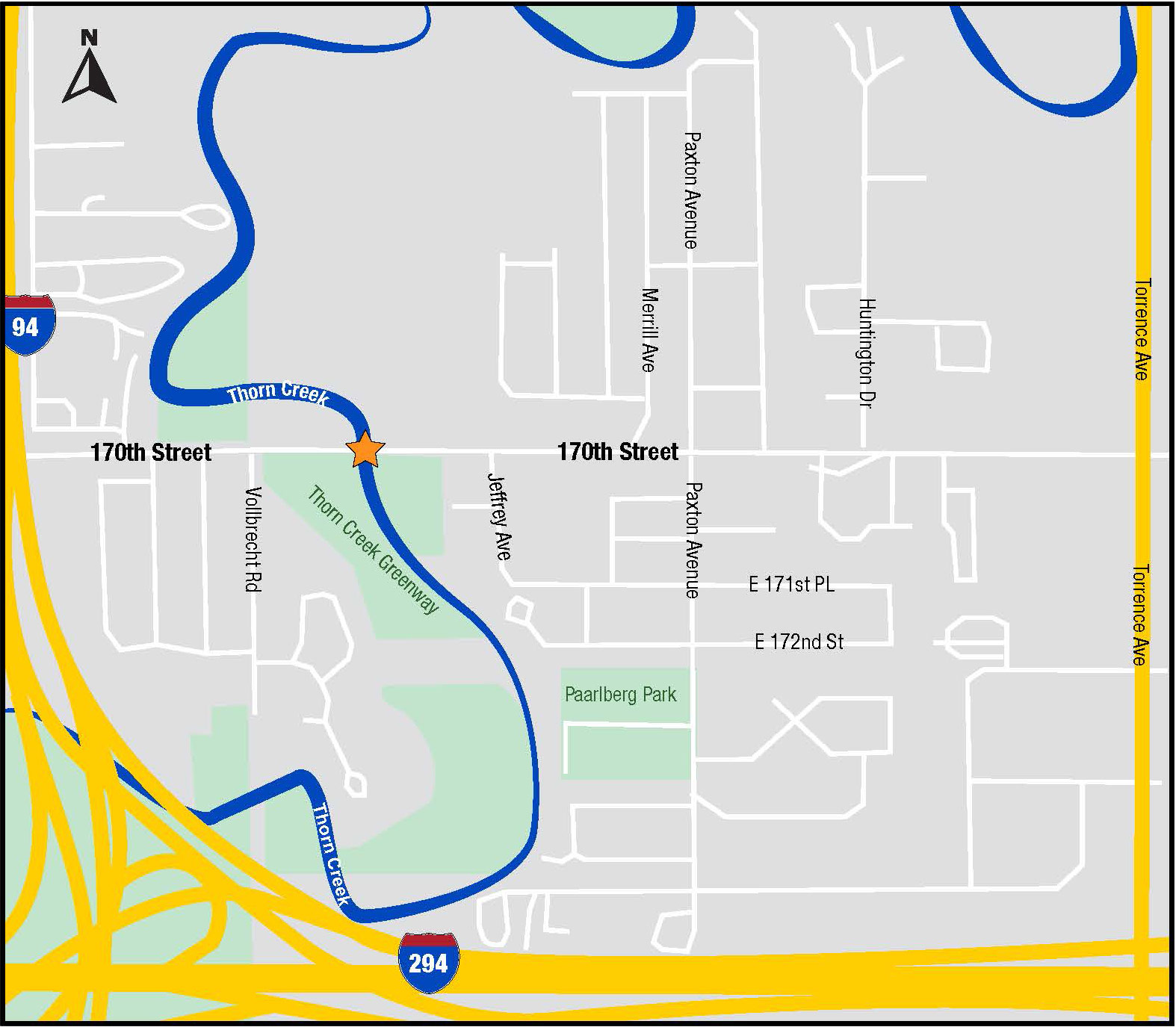 About the Bridge
The current 170th Street bridge over Thorn Creek is 102 feet long and carries two lanes of traffic in each direction and sidewalks on both sides. The bridge was originally constructed in 1935 and last reconstructed in 1985. The bridge was last inspected in 2021.
Project Need
The bridge is currently rated in poor condition and is in need of replacement.
Project Timeline